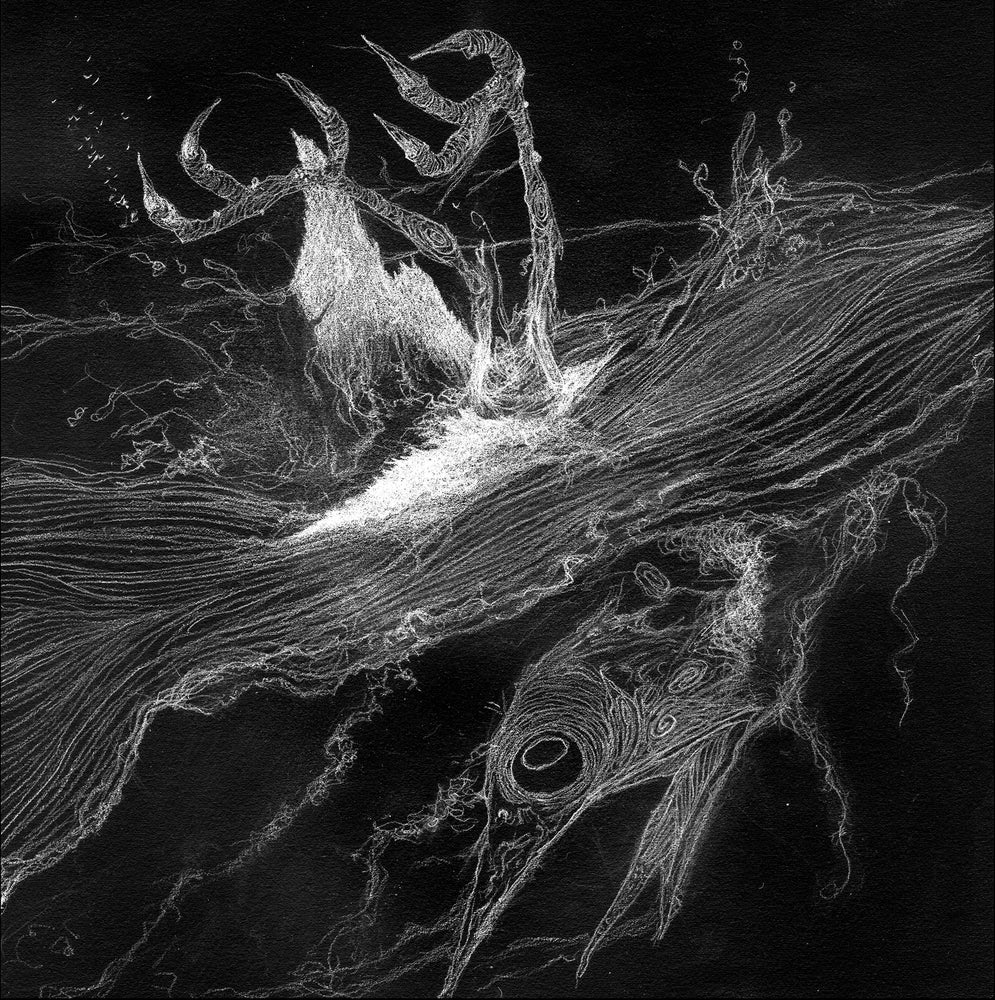 Kayo Dot - "CHOIRS OF THE EYE" 2xLP pre-order!!
$

35.00
---
---
I'm beyond stoked to announce that, after 14 years, Kayo Dot's debut album, Choirs of the Eye, is finally being made available on vinyl for the first time! Thanks to consistent pressure and demand from fans, Choirs' original label, Tzadik, has been kind enough to grant us permission to *self-release* a special edition of this masterpiece. The only way we can make this happen, therefore, is through pre-orders. Here are the details!
• A 2xLP housed in a fancy reflective silver and black gatefold jacket, with an insert featuring *all the lyrics for the first time ever* in their official form, photos, charts from the original recording session, and any other visual artifacts from the original sessions that we can dig up.
• Audio remastered specifically for vinyl, from the original masters, by Scott Hull at Masterdisk, who mastered the original CD release back in 2003.
• Bonus material will be provided to everyone who pre-orders, including:
- An unreleased outtake from the original recording session, in other words, an as-yet-unheard Choirs of the Eye studio skeleton (which will be delivered when the LP is delivered). We're not sure yet what form this will take - maybe a high-resolution digital version that you can use as a stem in your own music, or maybe a cassette with other weird stuff on it? That'll be determined by how well the pre-orders do.
- The full multi-camera video of Kayo Dot's performance of Choirs of the Eye at The Stone in August 2015 (which will be delivered as soon as you pre-order! - we'll be manually emailing out download codes for these, so please give us 24 hours to get it to you)
• 250 copies will be available in a special collectors' edition 180g black and silver/white swirl colored vinyl with a bit fancier textured cover, and the remainder will be available in standard weight black vinyl without the textured cover.
• Edition of either 750 or 1000, depending on demand.
Estimated turnaround time for all of this is roughly five months. That means we're aiming to have everything shipped out in the beginning of December, to arrive in time for Christmas.
Special 180 colored vinyl Collectors' edition: $45
Standard weight black vinyl: $35
Shipping:
US Priority Mail = $12.75 for first unit, add $5. each additional unit
Canada = $15. for first unit, add $10. each additional unit
Worldwide International = $25. for first unit, add $10. each additional unit